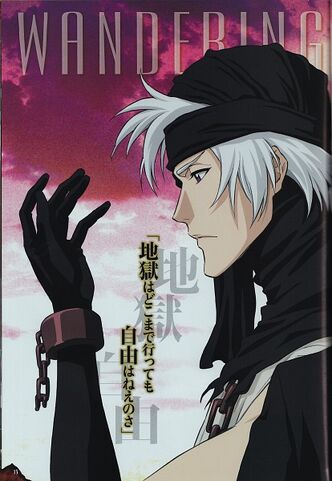 (To Ichigo Kurosaki) "My sister was killed. So I set out to kill the guys who did it in return. It felt great for a second. But my dead sister couldn't come back to life. No matter how much I thought of her, my thoughts didn't reach her. That's why... I set out to make everyone know the same pain as me. But why do I have to be sent to Hell for that?"
(To Ichigo Kurosaki) "Enforcing your will while experiencing everlasting despair. That's what 'hatred' means. The desire for revenge made me strong."
"There are times when a person needs to embrace the darkness for the sake of the people they love."
Ad blocker interference detected!
Wikia is a free-to-use site that makes money from advertising. We have a modified experience for viewers using ad blockers

Wikia is not accessible if you've made further modifications. Remove the custom ad blocker rule(s) and the page will load as expected.