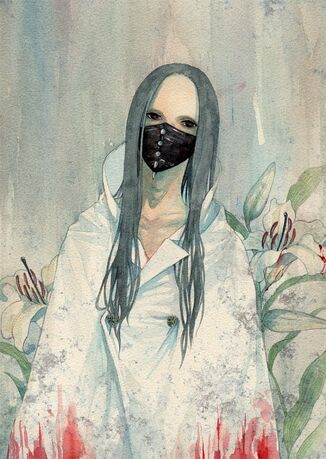 (To Byakuya Kuchiki) "Fear can be overcome. This is what experienced fighters tend to believe. "Fear with a reason" is gentle. You can stop it with experience and with your willpower. If you know the reason you can wipe it away by eliminating the source. But real fear doesn't have a reason. Because it's not a feeling, it's instinct. Real fear has no reason and no limit. It's like a horde of bugs crawling up your body. We cannot escape our instinct."
Ad blocker interference detected!
Wikia is a free-to-use site that makes money from advertising. We have a modified experience for viewers using ad blockers

Wikia is not accessible if you've made further modifications. Remove the custom ad blocker rule(s) and the page will load as expected.